Pearl's fostering journey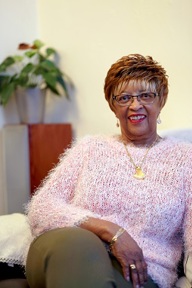 Pearl was a foster carer at Wandsworth Council for over 40 years, fostering over 100 children in the borough over that time. She was awarded an MBE for her services to the borough after the Council's proud recommendation in February 2020.
Pearl thanked the Council for the support she has had over the 40 years, commenting how she'd "always get somebody at the end of the line" whenever she picked up the phone.
Pearl's dedication to fostering has made a positive impact on so many children's lives - we hope her positive experience inspires others to do the same.
A celebration was held to mark Pearl's retirement. Watch a video from this event.